Space hardware must withstand very demanding environmental conditions while in orbit. The combination of extremely low pressure and sudden temperature changes is critical because heat dissipation is limited without the help of the surrounding air molecules.
Flyvacuum Thermal Vacuum chamber offer an integrated system solution where both vacuum pressure and temperature are crucial to a customer's process or test. System can be custom designed with  thermal plates and shrouds in a variety of materials and finishes which are isolated from the chamber wall with the necessary vacuum levels and Heating and cooling arrangements which allow to simulating extensive and quick temperature. 
Vacuum level down to 10-6 mbar
Temperature control range from -60 to +120°C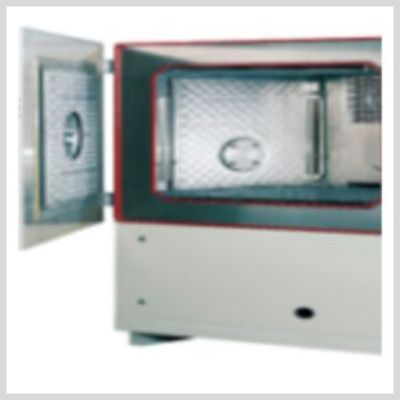 Available with Standard Design as well as Custom Designed tailored to your requirements.