VACUUM HOT ZONE : ALL METAL / GRAPHITE
The hot zone is the most critical feature of a vacuum furnace in terms of its effect on furnace performance and operating cost. There are a variety of hot zone designs and the choice of a design should be based on a careful analysis of specific processing applications. Heating elements may be constructed from metal or graphite in a variety of styles. The choice of a heating-element material depends largely on operating temperature. 
Flyvacuum offers Design and Manufacturing of hot zones for vacuum furnaces with Molybdenum / Tungsten or graphite element for heat-treating applications up to 2700°C.
All hot zones are constructed in modular form for ease of installation into and removal from the vacuum chamber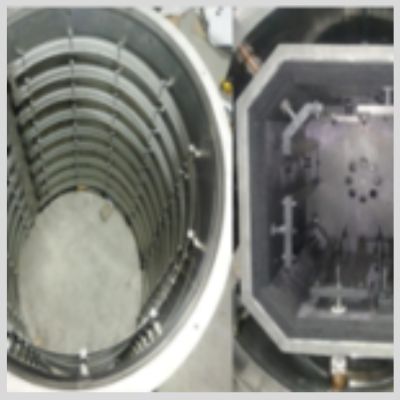 Available with Standard Design as well as Custom Designed tailored to your requirements.